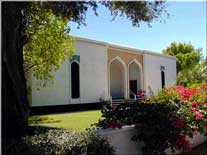 6111 North Central Avenue
Phoenix, Arizona 85012-1232
Telephone: (602) 279-6140
Lecture Service Sunday at 10:00 am
Inspirational Service Thursday at 8:00 pm
Satsanga 3rd Thursday at 8:00 pm

This Temple is a branch of Self-Realization Fellowship, founded by
Paramahansa Yogananda
in 1920 to disseminate the scientific method of Kriya Yoga Meditation.
We offer a number of public lectures and classes, all of which are free of charge and open to the public. Look over our website Lectures and Events menu and our Calendar for times. We hope you will join us!
More about Self-Realization Fellowship


If you want to know more about Self-Realization Fellowship and the Kriya Yoga meditation techniques, the best introduction is to read
Autobiography of a Yogi
, published in 1946 by Paramahansa Yogananda.
You may want to explore the
SRF Mother Center
site, and sign up for bi-weekly
SRF Lessons
, or read about the
aims and ideals
of Self-Realization Fellowship.
The Phoenix Temple regularly conducts public lecture services on Sundays at 10:00 am. Please refer to our
lecture schedule
. Everyone is welcome.

Mobile Website

Phoenix Temple
The mobile website is now live for smartphones.  The mobile website is a condensed version of our main website, which will open automatically, with the option of going to the full website.  If you don't see the mobile site, please erase your cache and bookmark the site phoenixtemple.org.  User feedback is greatly appreciated durring this rollout period.  Please send your requests for additional content and feedback comments using the link below.
Mobile Website

Website Comments


Prayer is the one of the easiest and most powerful ways to serve. You can practice it anytime and anywhere. Our Guru, Paramahansa Yogananda, encouraged us to pray regularly for others and the world; and he started the World-Wide Prayer Circle as a means of facilitating this. Please note what he had to say about prayerful service in
this booklet
.
To request prayers from the SRF World Wide Prayer Circle anonymously, where monks, nuns and SRF members pray twice a day and practice Master's healing techniques for all the people who have requested prayers, click the link below. Your name will remain there for 90 days.
Mother Center Prayer Request

Additionally, the Phoenix Temple has a Prayer Council. To request prayers, you can submit your name or the name of a friend or loved one. Click the link below to have the members of the prayer council pray for you or those whose name you have submitted.
Phoenix Temple Prayer Request

Bhagavad Gita Study Group
Wednesday Evenings
A study group for "The Bhagavad Gita" meets every Wednesday from 7:00 - 8:30 pm in the Little Chapel directly behind the Temple. Everyone interested in Paramahansa Yogananda's interpretation of the "Gita" is welcome. Please bring Volume I to the study group.
Please see the cancelation notice below for August 10.
Lessons Study Group
Saturday Afternoons
A study group on "The Self-Realization Fellowship Lessons" meets every Saturday from 3:30 pm to 4:30 pm in the Little Chapel, located in the Sunday School building. The study group is open to Lessons Students only. Please bring your Lessons with you.
Lending Library
Please visit our Lending Library located next to the Little Chapel where you will find Self-Realization Fellowship publications, recordings and quality children's books. The Library is open after the Sunday service.
Since this is a very popular service that provides free access to SRF materials, we request that they be returned in a timely manner for the benefit of everyone. Thank you.
Search this Website
Search the Phoenix Temple website. Type in your search text in the box above and click on 'Go'. Select the link below for additional search capabilities.
Advanced Search

Contact Us
If you have feedback or comments about the website, we would like to hear from you. Click on the link below and fill out the form as completely as possible. Thank you.
Contact Us

Ministerial Services
For counseling, christenings, weddings and memorial services, please contact the Minister's Assistant at 602-279-6140 x 251.
Temple Visitation Committee
Upon request, members of the Phoenix Temple Visitation committee informally meet with people who are confined to hospitals, care facilities or their homes. At other times committee members reach out over the phone. The purpose of the Visitation committee is to provide spiritual fellowship; which can include positive informal conversation, short meditations, and silent prayer.
For the Visitation committee, please call 602-279-6140 x252.

Satsanga
January 19
Our monthly Satsanga is Thursday, January 19 at 8 pm. A minister will answer questions about the Self-Realization Fellowship teachings submitted in advance, either online at phoenixtemple.org or in the box by the Little Chapel.
Submit Satsanga question

Hospitality Tea / General Meeting
January 22
A Hospitality tea with refreshments will be held after the Sunday service on January 22 on the patio.  At 11:30 am everyone is invited to a General Meeting inside the Temple where we will discuss Temple activities and give an update about the Temple building project.
Day of Service
January 28
Our next service day is Saturday, January 28 offering service opportunities in housekeeping, maintenance, gardening and cooking. Meditation is at 8-9 am and again at noon before a great vegetarian lunch. Please join us for a fun day of service and fellowship.
"You may be surprised at what seclusion with God will do for your mind, body and soul. Through the portals of silence the healing sun of wisdom and peace will shine upon you." -Paramahansa Yogananda
Retreats in Southern California
Self-Realization Fellowship's How-to-Live Retreat programs in Southern California are open to anyone seeking spiritual renewal and who desires to leave behind the pressures of everyday life - if only for a few days - to deepen their awareness of the Divine. The daily Retreat programs provide, in the words of Paramahansa Yogananda, "a dynamo of silence where [you] may go for the exclusive purpose of being recharged by the Infinite."
For more information, click on Groups, and then 'California Retreats" from the main menu.
California Retreats

Bookroom and Indian Gifts
The Phoenix Temple's Bookroom contains publications from Self-Realization International Headquarters at Mount Washington, including books, magazines, audio and video recordings, photographs and devotional items. Also available in this room is a beautiful assortment of specially ordered gift items imported from India.
The Bookroom is open immediately after the Sunday lecture service and right before and after the Thursday evening lecture service. The hours are currently as follows:
---
| | |
| --- | --- |
| Sunday: | 11:00 am to 11:30 am |
| Thursday: | 7:40 pm to 7:55 pm |
|   | 9:00 pm to 9:20 pm |
---
Phoenix Temple Information Guide
Our Temple Information Guide has lots of useful information about the Phoenix Temple, how it is organized, and what opportunities are available for you. Please take a few minutes to view these exciting new pages.
From the menu, select "For Newcomers" and "Temple Information Guide."
Volunteer Opportunities Page
Please take a moment to visit our Volunteer Opportunities web page. This page will provide information on volunteer opportunities at the Temple, classes, social activities and other useful information.  
From the menu, select "For Newcomers" and "Volunteer Opportunities."
Volunteer Opportunities Page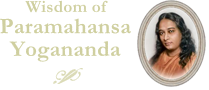 Digital Downloads
From SRF Publications
Digital Video Rentals
All SRF videos are now available as three-day streaming digital rentals. More than two dozen videos by Sri Daya Mata, Sri Mrinalini Mata, and other SRF monastics are now offered—and can be viewed in multiple formats (including tablet and phone).
MP3 Downloads
New eBook Editions
Videos of Recent Events
The Phoenix Temple Sunday School held our first Diwali Celebration on October 30, after the main service. We hope you'll enjoy this video of the event. To play this and other videos, select the link below and then click on the play button. Enjoy!
Videos of recent events

Stories of Inspiration
The movie of Paramahansa Yogananda's life, "Awake," premiered last year, there's a growing interest in yoga, and the Phoenix Temple is nearing fulfillment of our dream of a fellowship hall, expanded Sunday school space, and additional seating in the Temple.
Let's celebrate this special time with inspiring stories about how God & Guru have changed our lives. Now is the time to reflect on how this Temple and the teachings of the Guru have transformed us. These stories are part of the fabric of this community and weave together our individual and collective efforts to create the tapestry of the Phoenix Temple. We each play our part. As Gandhi suggested, we are being the change we wish to see in the world.
The minister will select a story from those submitted and read it in two weeks. So we hope many of you will complete your homework assignment and write a one-page anonymous story on how God & Guru and this Temple have changed you. You can drop your story off in the box at the back of the Temple or you can submit here at the link below.
Phoenix Temple Expansion Project
Fundraising Status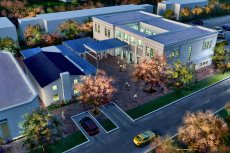 Our president, Sri Mrinalini Mata has given us written approval to move forward with the next phase of our building project — design and development and construction drawings. This approval is a significant milestone in the project.
Your support is helping to make our expansion plan a reality. Please visit our expansion website for details and to see the latest fundraising status.
Phoenix Temple Expansion Website


If you would like to receive a monthly newsletter, event notices, schedule changes, and special announcements by e-mail, please leave your e-mail address in the above box, select the 'subscribe' button and click on 'Submit'.