Easter Sunday
The Phoenix Temple celebrates Easter Sunday on April 20, starting with a Sunrise Service at 7:00 am in the Temple, followed by a delicious breakfast from 8:00 to 9:30 am. The Temple will reopen for individual meditation at 9:00 am. The main Easter Service and the Sunday School classes will be held at the regular time of 10:00 am. Sunday School will have a devotional service for the children at 10, including an Easter egg hunt. Volunteers are needed in many areas; if you can help, please stop by the Volunteers' Table for more information..
Videos of Recent Events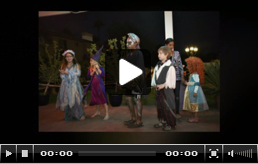 We are pleased to share with you a new video of our Christmas event, held in December. To play this and other videos, select the link below and then click on the play button. Enjoy!
Videos of recent events

Satsanga
Every third Thursday of the month the regular service is a Satsanga, when the minister answers questions about the Self-Realization Fellowship teachings. Please submit questions in advance by placing them in the Satsanga box in the Bookroom, the box outside the Little Chapel, or by clicking on the link below.
Satsanga Question

Regional Retreat in Tucson
On May 2 thru 4, the Phoenix Temple is sponsoring a REGIONAL RETREAT at the Redemptorist Renewal Center in Tucson. The retreat will focus on the teachings of Paramahansa Yogananda with group practice of the Energization exercises, meditation, classes and Satsanga.
Information and a registration form can be found on the free literature tables as you exit the Temple and at the link below.
Retreat Registration Form


If you would like to receive a monthly newsletter, event notices, schedule changes, and special announcements by e-mail, please leave your e-mail address in the above box, select the 'subscribe' button and click on 'Submit'.
Bookroom and Indian Gifts
The Phoenix Temple's Bookroom contains publications from Self-Realization International Headquarters at Mount Washington, including books, magazines, audio and video recordings, photographs and devotional items. Also available in this room is a beautiful assortment of specially ordered gift items imported from India.
The Bookroom is open immediately after the Sunday lecture service and right before and after the Thursday evening lecture service. The hours are currently as follows:
---
Sunday: 11:00AM to 11:30PM
Thursday: 7:40PM to 7:55PM
9:00PM to 9:20PM
---