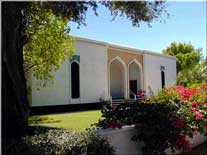 6111 North Central Avenue
Phoenix, Arizona 85012-1232
Telephone: (602) 279-6140
<! div class="fb-like" data-href="http://www.phoenixtemple.org" data-send="false" data-width="280" data-show-faces="false"><! /div>

This temple is a branch of Self-Realization Fellowship, founded by
Paramahansa Yogananda
in 1920 to disseminate the scientific method of Kriya Yoga Meditation.
Self-Realization Fellowship


If you want to know more about Self-Realization Fellowship and the Kriya Yoga meditation techniques, the best introduction is to read
Autobiography of a Yogi
, published in 1946 by Paramahansa Yogananda.
You may want to explore the
SRF Mother Center
site, and sign up for bi-weekly
SRF Lessons
, or read about the
aims and ideals
of Self-Realization Fellowship.
The Phoenix temple regularly conducts public lecture services on Sundays at 10:00AM. Please refer to our our
lecture schedule
. Everyone is welcome.


You are welcome to submit a
prayer request
for yourself, your family, or friends. Monastics as well as lay members pray for those in need and for our world family as a whole.
Submit Prayer Request

Rubaiyat Study Class
Tuesday Evenings
Our Tuesday night study class will be reading from Paramahansa Yogananda's spiritual Interpretation of The Rubaiyat of Omar Khayyam. The class is from 7:00 - 8:00 pm and is held in the Little Chapel. Please bring your copy of the Rubaiyat. All are welcome.
Second Coming of Christ Study Group
Wednesday Evenings
The study group for "The Second Coming of Christ" will meet every Wednesday night from 7:00 pm to 8:30 pm in the Little Chapel directly behind the Temple. Everyone who is interested in Paramahansa Yogananda's interpretation on the teaching of Jesus Christ is welcome to attend.
Please bring Volume I of Paramahansa Yogananda's "The Second Coming of Christ".
Lending Library
The Phoenix Temple has a Lending Library that is open to everyone and is located in the Sunday School building next to our Little Chapel. Self- Realization Fellowship publications and quality children's books are available for you to borrow.
Library is open Sundays between 9:00AM and Noon.
Search this Website
Search the Phoenix Temple website. Type in your search text in the box above and click on 'Go'. Select the link below for additional search capabilities.
Advanced Search

Contact Us
If you have feedback or comments about the website, we would like to hear from you. Click on the link below and fill out the form as completely as possible. Thank you.
Contact Us


Regional Retreat in Tucson
On May 2 thru 4, the Phoenix Temple is sponsoring a REGIONAL RETREAT at the Redemptorist Renewal Center in Tucson. The retreat will focus on the teachings of Paramahansa Yogananda with group practice of the Energization exercises, meditation, classes and Satsanga.
Information and a registration form can be found on the free literature tables as you exit the Temple and at the link below.
Retreat Registration Form

Swami Sri Yukteswar
Commemoration Service
On Saturday evening, May 10, we will celebrate the birthday of Swami Sri Yukteswar. The service will begin at 8:00 pm. Please bring a flower and a free will offering in an envelope as a symbol of your devotion. Everyone is welcome to attend.
Hospitality Tea / General Meeting
Our next hospitality tea and refreshments will take place after the Sunday service on May 18, on the patio. At 11:30 am, we will be holding our General Meeting inside the Temple, and everyone is cordially invited to both events.
Day of Service
Our next service day is Saturday, May 24, offering service opportunities in housekeeping, maintenance, gardening and cooking. Meditation is at 8 am and again at noon before a great vegetarian lunch. Please join us for a fun day of fellowship and service.
Volunteer Opportunities Page
Please take a moment to visit our Volunteer Opportunities web page. This page will provide information on volunteer opportunities at the temple, classes, social activities and other useful information.
From the menu, select "For Newcomers" and "Volunteer Opportunities."
Volunteer Opportunities Page

Phoenix Temple Information Guide
Our Temple Information Guide has lots of useful information about the Phoenix Temple, how it is organized, and what opportunites are available for you. Please take a few minutes to view these exciting new pages.
From the menu, select "For Newcomers" and "Temple Information Guide."
Ox Yoke Retreat
The Self-Realization Fellowship Ox Yoke Retreat is situated in Twentynine Palms California about 150 miles east of Los Angeles.
Enjoy the fresh air of the high desert as you set aside time for rejuvenation, spiritual study, exercise and meditation.
For more information, click on Groups, and then 'Ox Yoke Retreat" from the main menu.
Ox Yoke Retreat

"You may be surprised at what seclusion with God will do for you mind, body and soul. Through the portals of silence the healing sun of wisdom and peace will shine upon you." -Paramahansa Yogananda
Retreats in Southern California
Self-Realization Fellowship's How-to-Live Retreat programs in Southern California are open to anyone seeking spiritual renewal and who desires to leave behind the pressures of everyday life - if only for a few days - to deepen their awareness of the Divine. The daily Retreat programs provide, in the words of Paramahansa Yogananda, "a dynamo of silence where [you] may go for the exclusive purpose of being recharged by the Infinite."
For more information, click on Groups, and then 'California Retreats" from the main menu.
California Retreats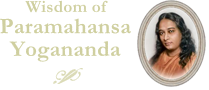 Spring Angel Project
Look for us each Sunday in May. The Spring Angel Table will be set up along the walkway toward the parking lot. We will be accepting donations (both monetary and needed items) for the Child Crisis Center in Mesa. Please stop by for more detailed information and answers to any questions. Thanks in advance for your consideration.
Fellowship Night
Please join us on Saturday, May 17 at 7:00 pm for an evening of fellowship hosted by Brother Balananda. You are invited to share an epiphany, an "ahaa!" moment that provided you fresh insight on the spiritual path, or an inspiration from God and Guru which revealed new understanding. This is part 2, since our last fellowship night was so inspiring and some devotees did not have a chance to share. Please try to keep your stories less than 5 minutes. All are welcome to attend the evening of fellowship, refreshments and inspiration!.
Young Adults
The Young Adults, ages 18-39, will be meeting on Sunday, May 25, at 11:20 am in the Little Chapel. All young adults are invited to attend for fellowship and discussion. The meeting will last about one hour.
Videos of Recent Events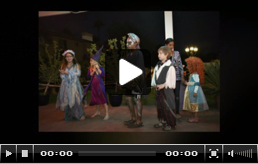 We are pleased to share with you a new video of our Christmas event, held in December. To play this and other videos, select the link below and then click on the play button. Enjoy!
Videos of recent events

Satsanga
Every third Thursday of the month the regular service is a Satsanga, when the minister answers questions about the Self-Realization Fellowship teachings. Please submit questions in advance by placing them in the Satsanga box in the Bookroom, the box outside the Little Chapel, or by clicking on the link below.
Satsanga Question


If you would like to receive a monthly newsletter, event notices, schedule changes, and special announcements by e-mail, please leave your e-mail address in the above box, select the 'subscribe' button and click on 'Submit'.
Bookroom and Indian Gifts
The Phoenix Temple's Bookroom contains publications from Self-Realization International Headquarters at Mount Washington, including books, magazines, audio and video recordings, photographs and devotional items. Also available in this room is a beautiful assortment of specially ordered gift items imported from India.
The Bookroom is open immediately after the Sunday lecture service and right before and after the Thursday evening lecture service. The hours are currently as follows:
---
Sunday: 11:00AM to 11:30PM
Thursday: 7:40PM to 7:55PM
9:00PM to 9:20PM
---